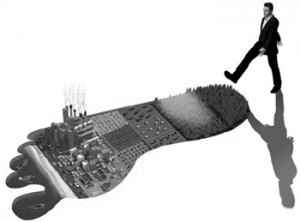 The company, the products, the people.
Albatros Holland is active for more than 20 years in the world of IT/telecom. We operate out of the middle of the Netherlands (Arkel).
There is a growing demand for equipment from our customers. Now we offer our products to dealers in more than 20 countries.
When you are in need of replacing, upgrading and developing at for example, your IT/Phone system then we have all the expertise in house. We work with the equipment of the following concerns: Avaya, Siemens, Nortel, Ericsson, Aastra, Alcatel, Mitel, Philips, Polycom, Plantronics, GN netcom.
In the past years Albatros Holland has further developed her skills to refurbished IT/Telecom systems with the highest quality, supply to large business market, Government and trade. Further we provide refurbished equipment to the original manufacturers.
Our team has extensive and proven experience in the sector, we have established contacts around the world. If you are looking for a refurbished IT/Telephone system or components please contact our team, we will be pleased to advise you.
All our new, used and refurbished IT/Telecom equipment is tested, cleaned and packaged as new. All our products come with unique 36 months warranty.
What we do / Recycle initiative
Albatros Holland is particularly committed to compliance with the relevant laws and regulations of the recognised NIWO VIHB and Weeelabex institutes.
Our services can help you reduce your carbon footprint. By purchasing remanufactured IT/Telecom equipment helps you to reduce the volume of waste. Our comprehensive 36 month warranty offers you an appropriate peace of mind. Our emphasis is on re-use, in line with the main principle of the WEEE directive, we are an accredited company. For more information about how Albatros Holland can help your company to reduce your carbon footprint please contact us.
"It is possible to do the right thing when we realize the value of what is considered by many as unnecessary."
The European WEEE directive (WEEE) and VIHB is applicable to a wide range of electronic and electrical products. VIHB and WEEE encourages the collection, treatment, recycling and recovery of waste electrical and electronic equipment. WEEE makes producers and importers responsable for the finance of the collection. Reference: The waste electrical and electronic equipment (WEEE) Directive 2002/96/EC, as amended by 2003/108/EC.